Born in California, Rocco was influenced by the sound of Motown, Muscle Shoals, Atlantic and James Brown. Rocco's playing represent the groove bassist, he feels soloing all the time but from a rhythmic stand point with his tight and syncopated 16th notes style. He plucks strong and add different amounts of muting.
Gear: P Bass user but he has a signature ESP bass and TC Electronic Head and Cabs
Recommended listening: Oakland Zone, Soul Vaccination, TOP Live.
Recommended instructional material: Fingerstyle Funk with Francis Rocco Prestia.
Give me Your Love – Tower of Power
Transcription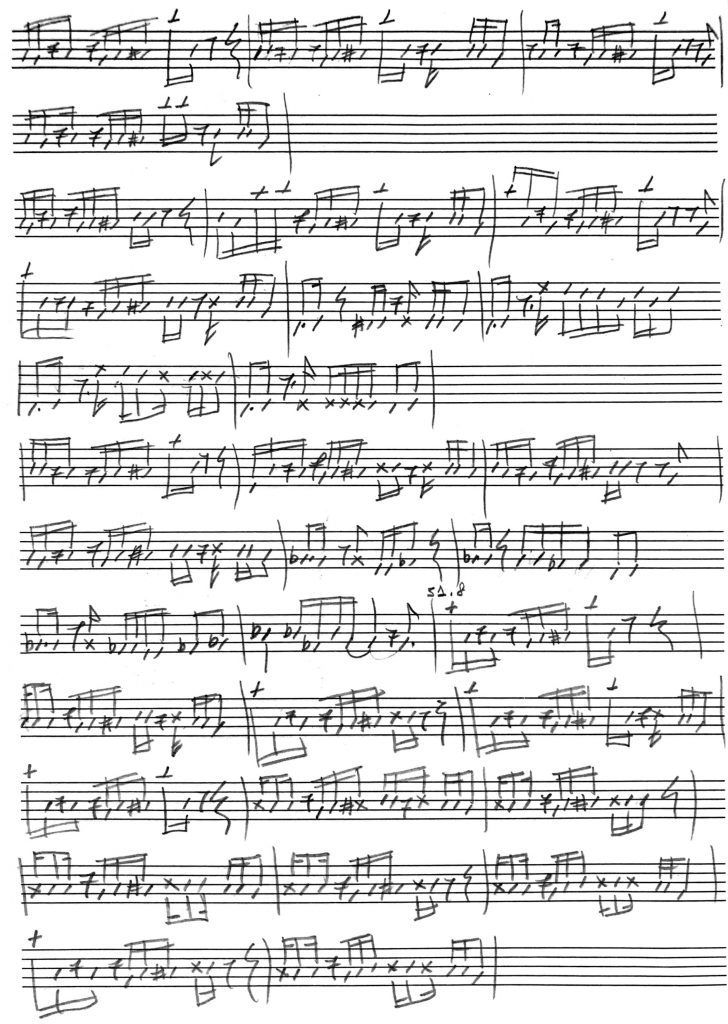 A clip from the transcription.
Other Cuts:
Squib Cakes: Here he is doubling the horns adding chromatic passing notes in between the phrases.

Soul with a Capital 'S': A chromatic line with an incredible pocket!

Only so Much Oil in the Ground: And here's one of my favourite Tower of Power song.

(Visited 190 times, 1 visits today)