History: The Blues was born in the Mississippi Delta and it incorporates elements of African music and Church music. Traditional blues was raw, often out of tune and had a very free approach to time. Blues has played a very important role in popular music more than any other style, without it there would have been no Beatles, Hendrix, Louis Armstrong, Miles Davis or James Brown.
Recommended Listening : B.B. King, Albert King, Freddie King, Muddy Waters, John Mayall, T-Bone Walker, John Lee Hooker, Buddy Guy, Howlin Wolf, Steve Ray Vaughan, Gary Moore, Gary Clark Jr, Tedeschi Trucks Band.
Essential Blues Bassists: Willie Dixon, Russell Jackson, Johnny Gayden, James Hutchinson, Jerry Jemmott, Reggie McBride, Darryl Jones, Pino Palladino, Roscoe Beck, Tommy Shannon.
Getting the sound: You need a deep and full sound. Boost the low (+2), add some low mids if you need (+1) and get rid of that top end (-3), flatwound strings will help and use the neck pickup.
Building Blocks: The Pentatonic with the Blues scale and the Mixolydian mode are the key of blues playing.
Progressions
12 Bars Major Blues

12 Bars Minor Blues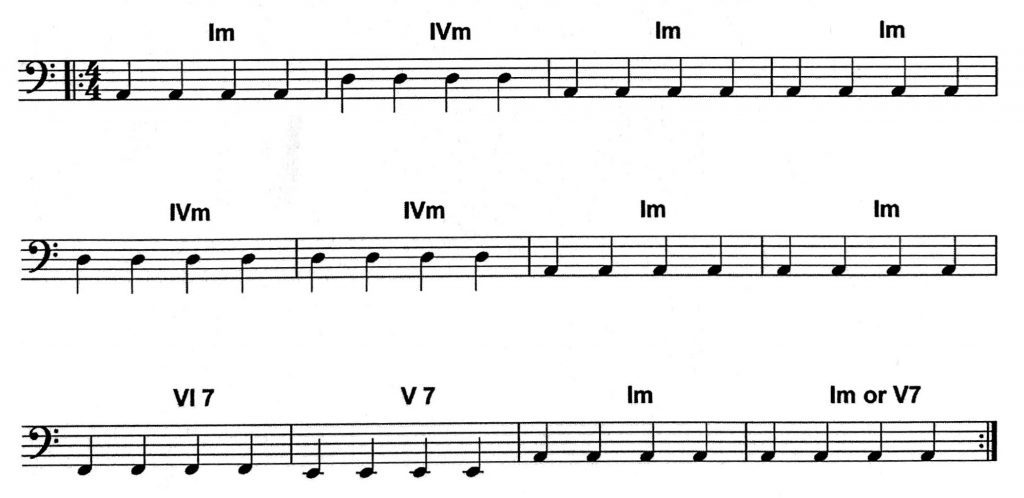 8 Bars Blues

Grooves & Fills

Here some fills I transcribed from different players.

Turnarounds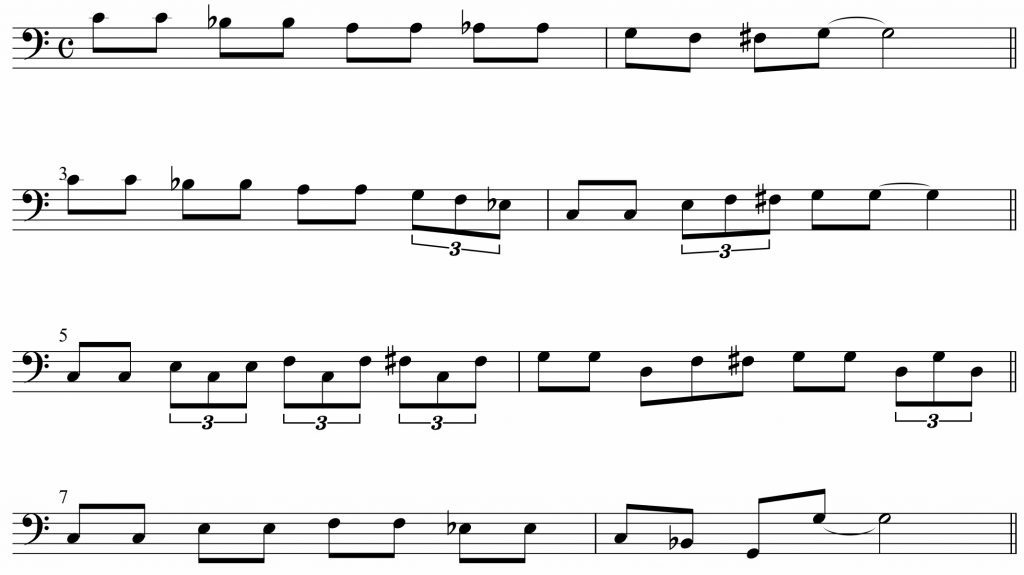 (Visited 196 times, 1 visits today)